Millcreek Arts Council and Millcreek Library are excited to host Millcreek Elementary students for our May Art presentation.    Third and fourth graders from Grace Davis' art classes created torn paper landscapes. Students discussed and applied what they knew about characteristics of a Utah landscape and how Utah's landscape has changed over time to create their own images of Utah landscapes.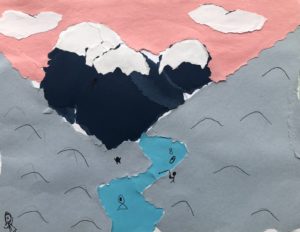 Students learned about how artists use foreground, middleground, and background to create depth in landscape images. To start, students drew thumbnail sketches of landscapes before deciding on one idea for their final piece.  They drew out their landscapes first, then tore paper to add color and create texture.  
Come visit us at the library at 2266 E Evergreen Avenue to enjoy these pieces.  A reception will be held from 6-7 on May 5th to celebrate the artists.  Refreshments will be served.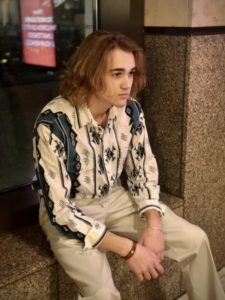 Guitarist/Singer/Songwriter, Tyler Yentsch will be performing.  Tyler has been performing the Blues at the Utah Blues Festival and he gains his inspiration from past Blues legends.  He began writing music in 2019 after a heartbreak and continues to create and evolve his music.