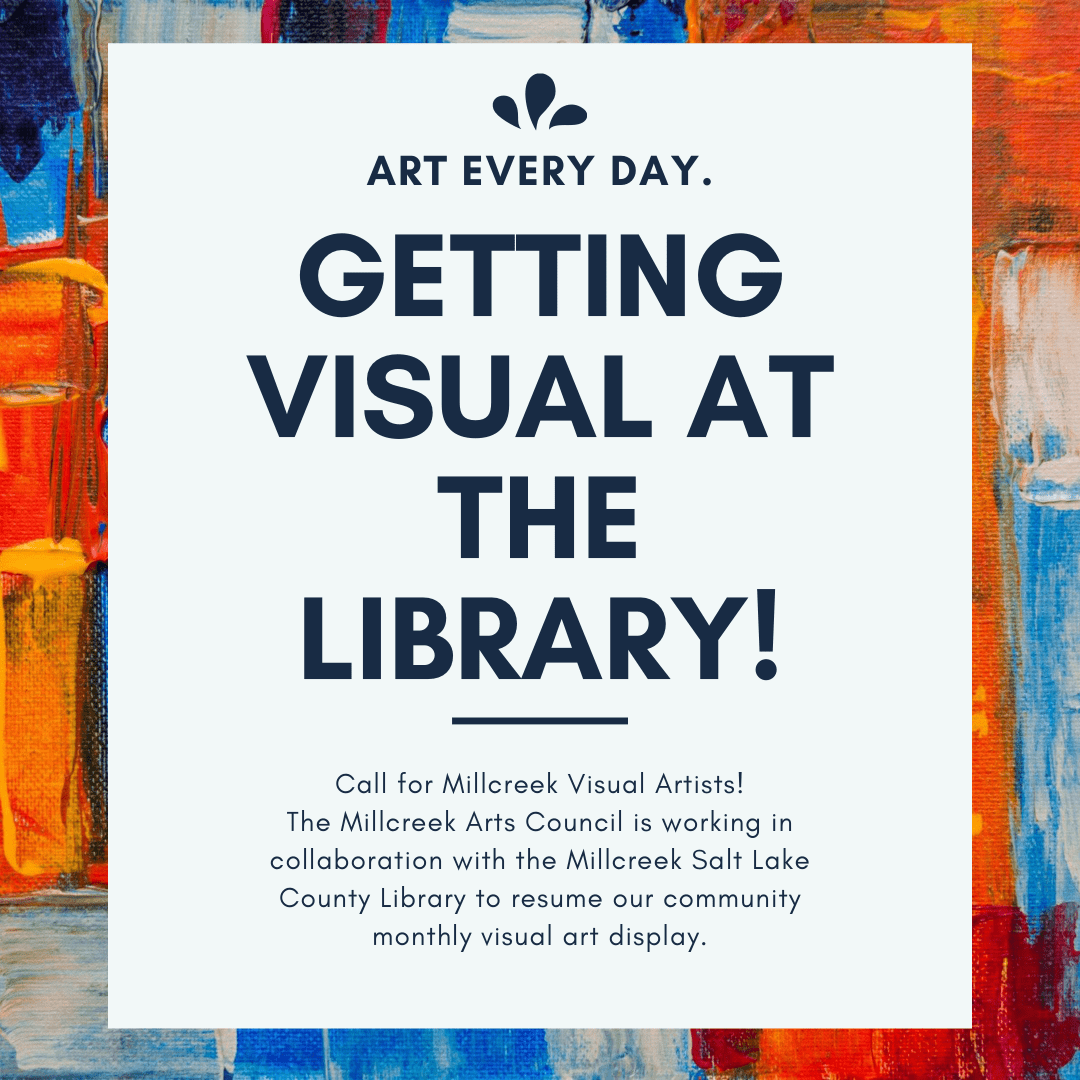 In partnership with the Salt Lake County, Millcreek Library, we are proud to announce our Gettin' Visual at the Library series.
Each month we will highlight a local visual artist. Their work will be displayed for the entire month. We will also have a one-night reception open to the public to celebrate the artist (light refreshments and live music).
Please join us at a reception celebrating the work of Mill Creek Elementary School – 3rd Grade this Friday, May 6 from 6PM to 7PM. Light refreshments will be served. Paul Boruff will be our musical guest.
MAY'S ARTISTS:
Mill Creek Elementary School – 3rd Grade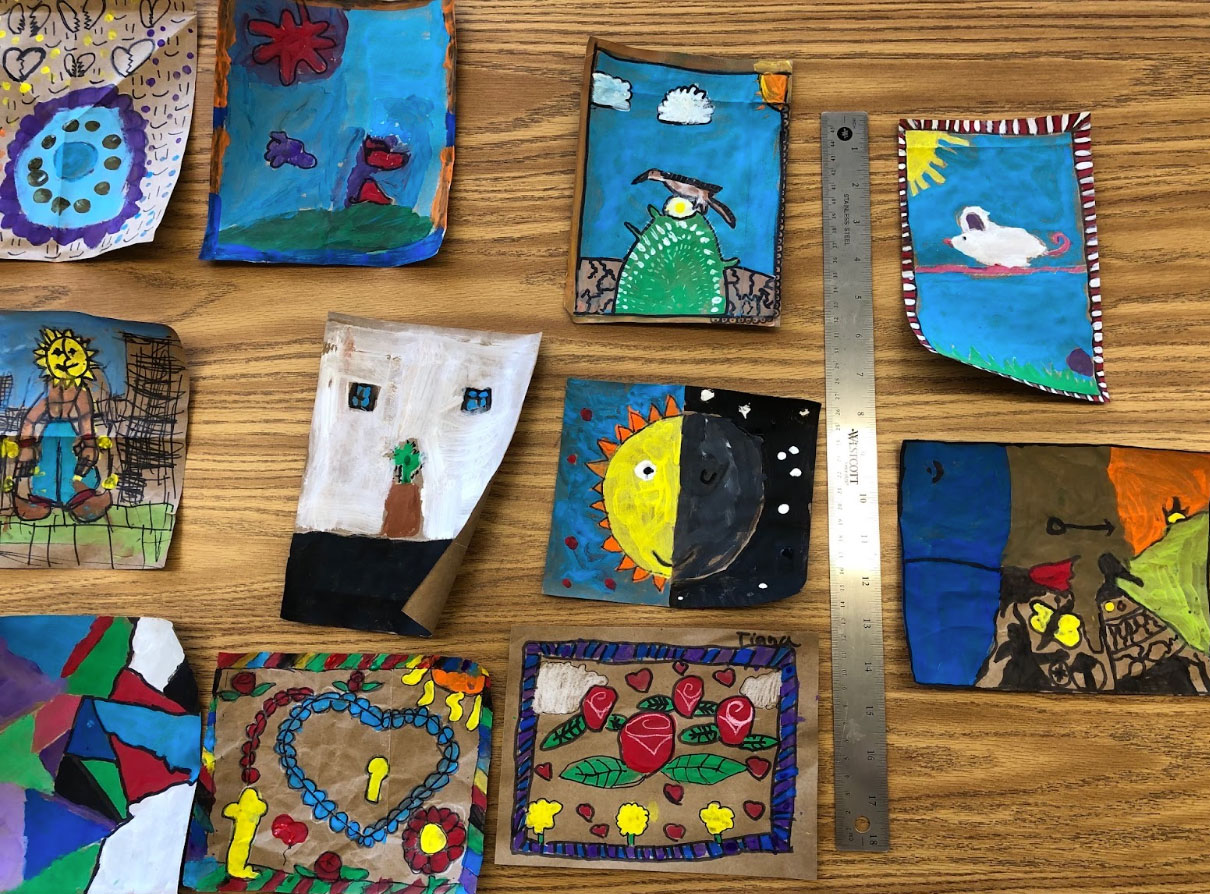 Millcreek Library and Millcreek Art Council are excited to present an art exhibit in May by the third grade students from Millcreek Elementary.  The students are studying Mexican culture and have created art to represent the art from native history.   They have painted brown paper bag pieces that resemble the texture of amate bark paintings, a traditional folk art from Mexico using a support like paper, made of bark from ficus, fig or mulberry tree bark. 
These pieces will be on display starting May 6th.  At 6 PM that evening we will be hosting a reception for the artists with music by Paul Boruff and light refreshments.  Come support our student community and see their beautiful art.
This event is also sponsored by Millcreek City.
Paul Boruff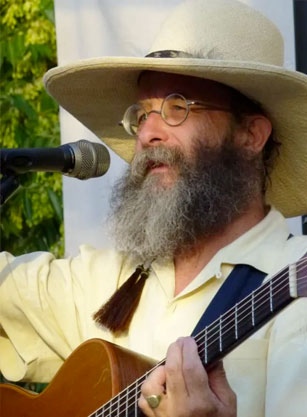 "Paul Boruff has spent years as a touring singer/musician/composer. His venues have ranged from nightclubs to "mountain man rendezvous," from exclusive resorts to county fairs, and to stages where he has performed his original music Trappers. Boruff is as at home with popular classics and folk music, as he is with his own compositions, collections of which can be found on his many recordings. I hired him to do the original music and act as musical director for my production of Caryl Churchill's Vinegar Tom, intended for an East European theatre festival. As a composer, singer, on stage personality Paul Boruff has no peer."Mr.Boruff is more than an accomplished singer and instrumentalist; he brings to the stage a warmth and charisma and his expansive repertoire encompasses a wide range of styles, transcending the barriers of age and cultural differences. Whether it be an original interpretation of an old standard or a tune of his own creation, Paul sings from the heart and plays with a technical virtuosity second to none." – Janet Zimmerman, chair – Ennis Arts Association, Pony MT