March 11, 2023 – Durga Art Class
The Millcreek Arts Council is excited to welcome Durga Ekambaram to teach a free art class at the Millcreek Commons on March 11. Durga's artistic pursuits started at a young age, admiring and learning from her mother who is an artist in India. Durga derives inspiration from anything and everything around her. She loves to express her ethnicity and culture through her art.
Lippan Art is a traditional Indian mixed media artwork, traditionally done with mud and mirrors to make geometric wall patterns. For this class we will be using clay, mirrors and paint to create small wall hangings. Adults and teenagers are welcome. Class size is limited to 20 students.
---
March 2023 – Amy Pernich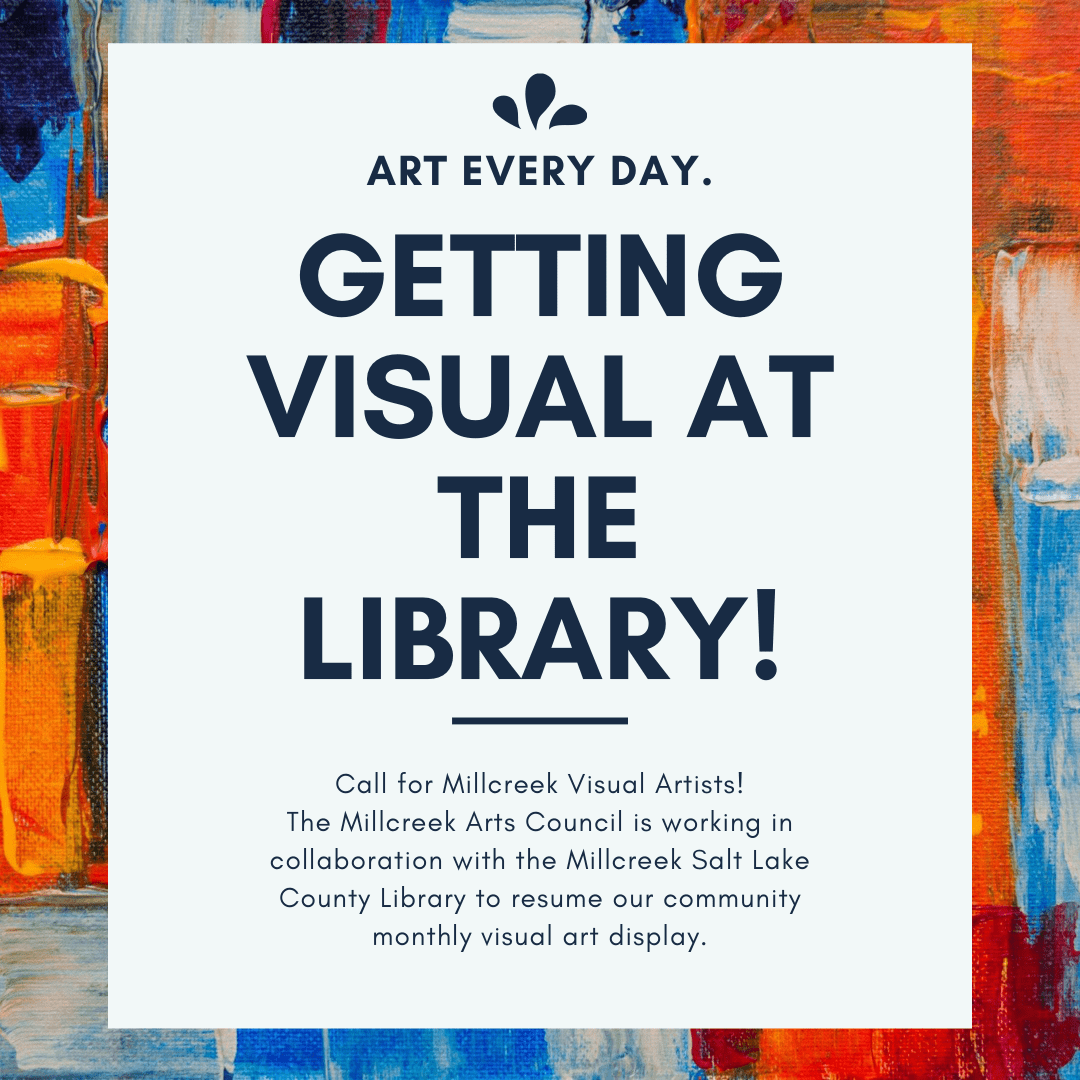 My name is Amy Pernich and I am a Salt Lake City based artist who works mainly in watercolor. I hold a Bachelor of Science degree in Computer Science and by day I am a Software Engineer for a Computer Graphics and Aerospace company, specializing in flight simulation.
I am a mostly self-taught part-time watercolor painter. I have had an interest in art since I was very young. I sketched and painted with oils in my youth. My interest in watercolor painting began after I took a community school watercolor class as an adult. I fell in love with watercolors, and have been painting with watercolors ever since! I continued to take watercolor classes from many different artists. I am currently taking watercolor classes from Richard Vroom, Rockwood Artist Studios. His painting style and subject matter are inspirational to me. He has taught me many things, but mostly to loosen up, add a suggestion of detail (but not too much), and have fun while painting!
I love to paint flowers, leaves, trees, rocks, and anything in nature, especially from unique angles or perspective. Subjects with strong light, shadows, and reflection are fascinating to me. I like to convey a feeling or a mood in my paintings, and watercolor is the perfect medium, with its luminosity, transparent washes, and layering effects.
Contact me at apernich@msn.com
Instagram: apernich_watercolors
---
February 2023 – Gayle Allen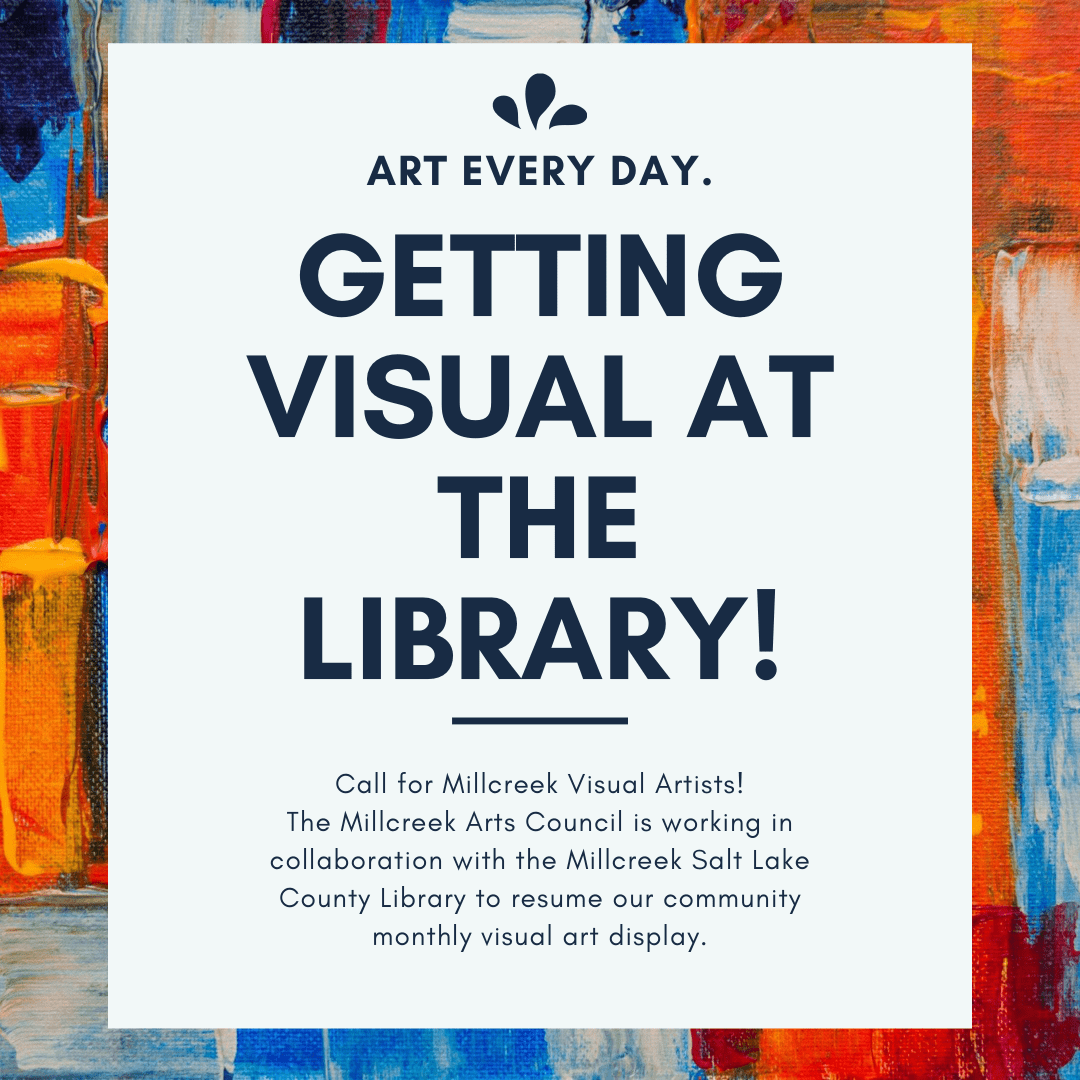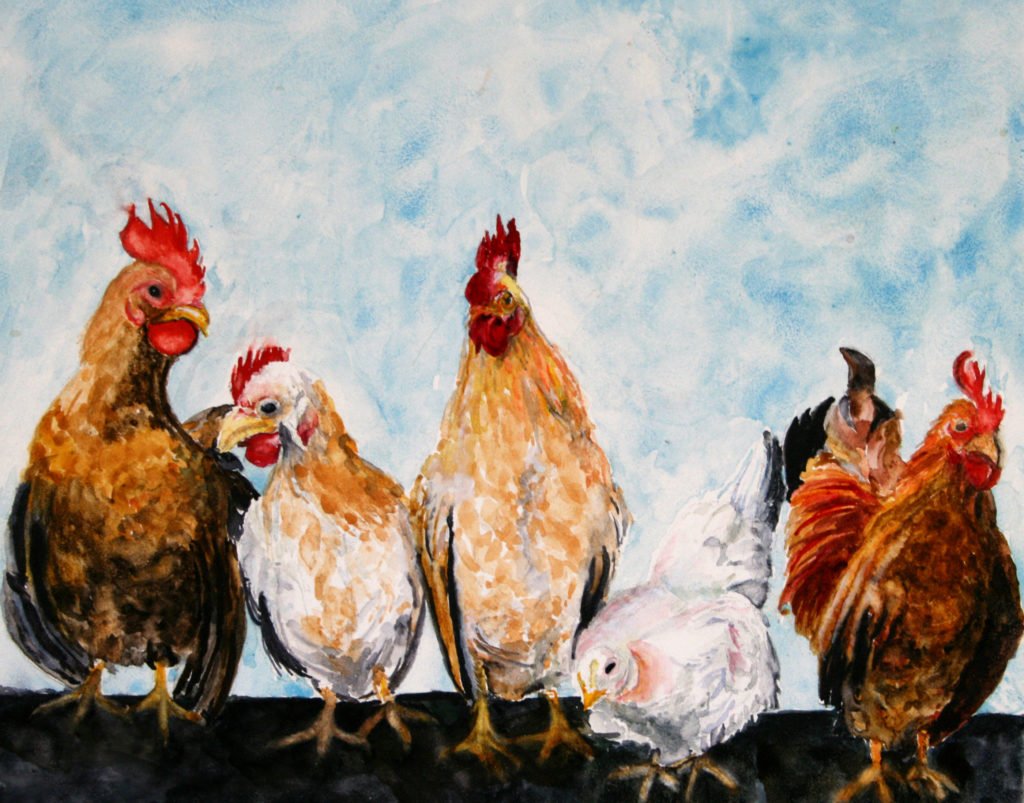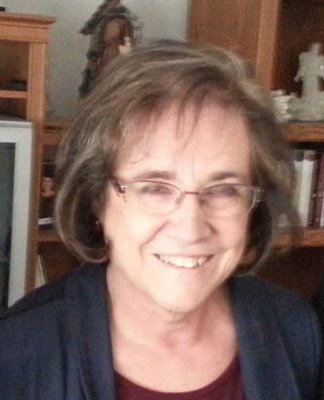 Gayle Allen is an accomplished watercolor artist. Gayle started her painting career in oil and acrylic. About 30 years ago she discovered watercolor and everything changed for her. Watercolor became magic.
Gayle was President of the Utah Watercolor society and was a Grand Prize Winner in 1999. She continued to win watercolor awards from the Utah Watercolor Society through 2019 and has won awards from other art shows in Utah and Idaho.
Gayle has taught and continues to teach art classes. She enjoys painting landscapes and animals.
Gayle lives in Millcreek with her husband and enjoys spending time with her family and painting from photographs she has taken.
---
January 2023 – Anne Becker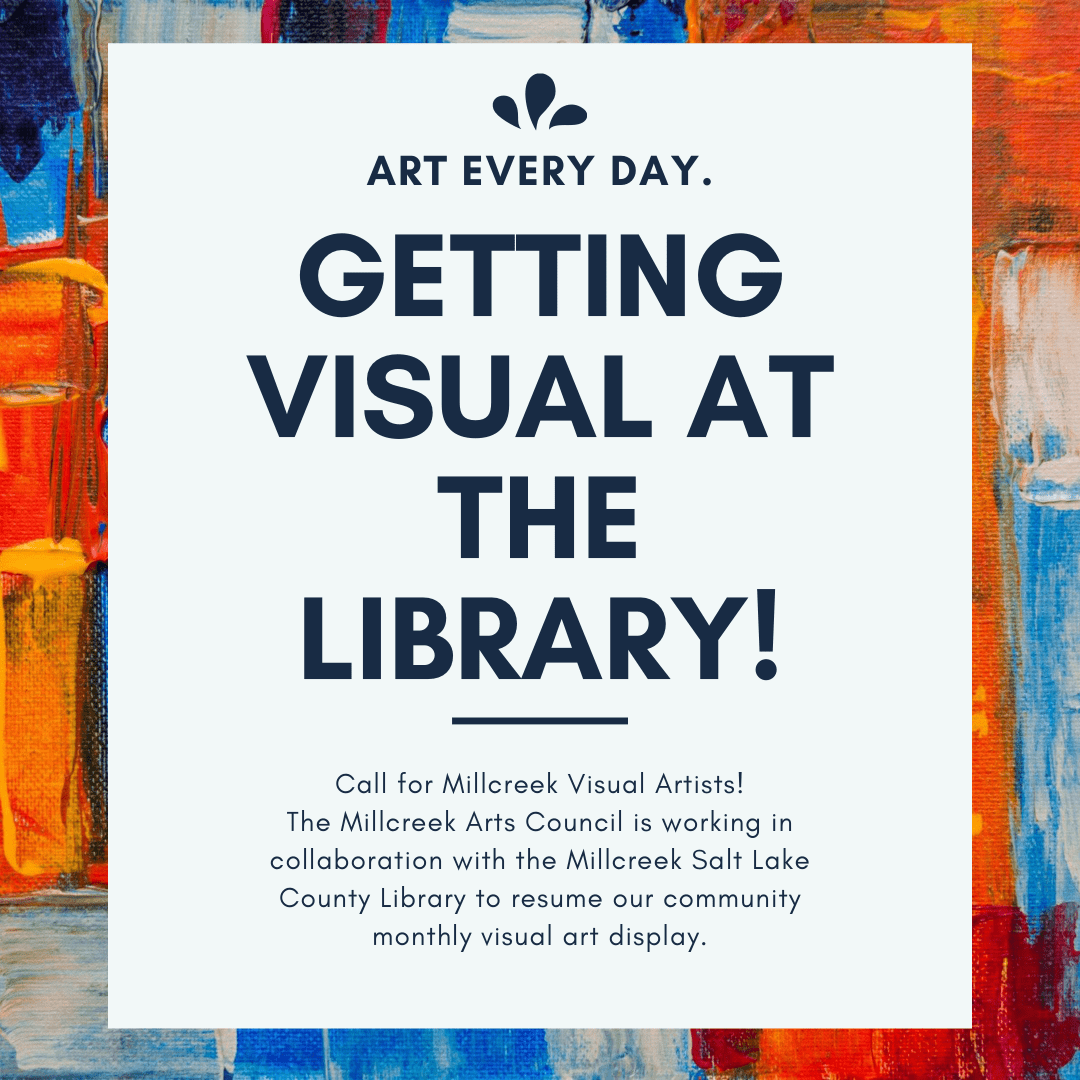 Anne Becker is a working artist, living in Salt Lake City, Utah. She has a BFA from the University of Utah, her work can be found in local galleries as well as collections accross the country. She paints in oil and acrylic and draws her inspiration from nature to create abstracted, contemporary landscapes, focusing on design, shape and color to capture the essence of the scene.
Instagram: @annebeckerart
Website: annebeckerart.com
---
December 2022 – James Shuman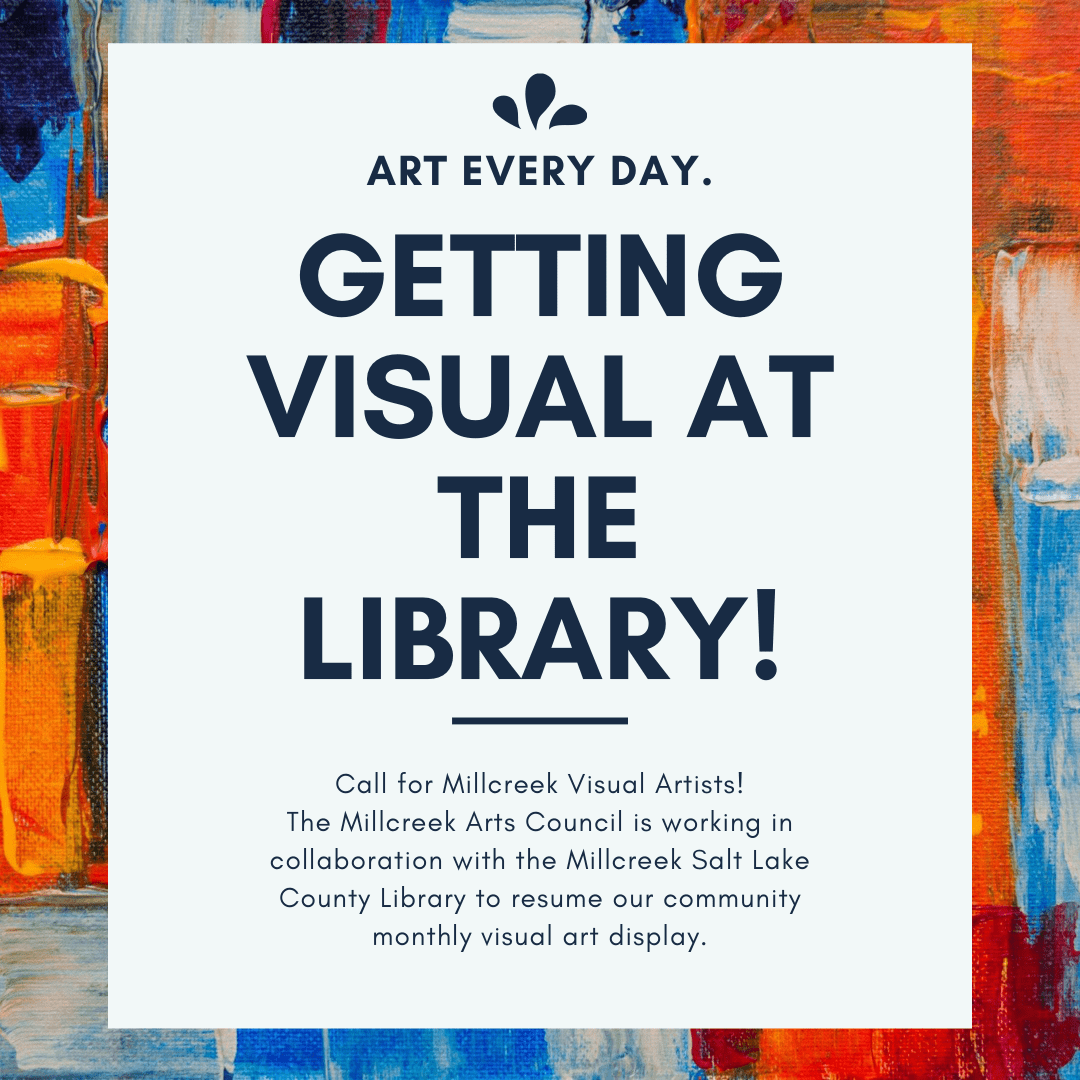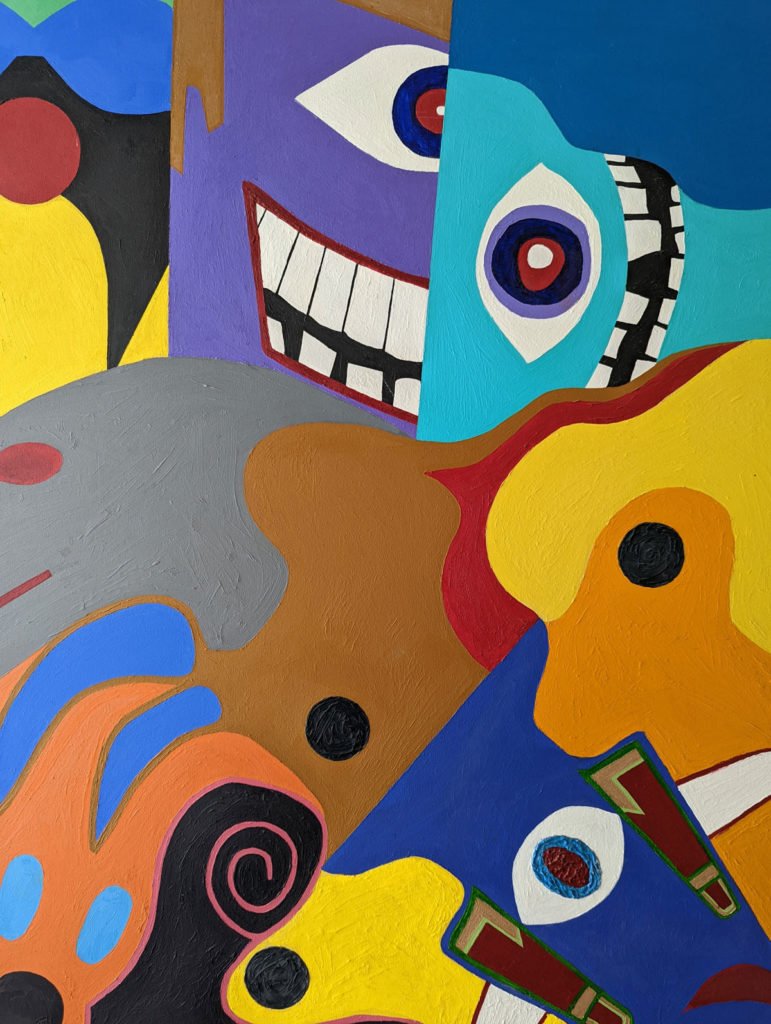 James has been creating vibrant, colorful, original artwork for more than 30 years. Recently, he has been creating abstract postmodern art that brings joy to the viewer; many patrons are positive about this recent work. He enjoys the process of creating art and painting with more freedom and a looser style. Next year he may try a new twist.
James is primarily self taught and is influenced by a large variety of artists who have created over the last 100 years. James lives in the Millcreek area with his wonderful family.
You may view James' work at www.jamesshuman.com.
If you have any questions about James' original art work, feel free to contact him @ 601-571-8790 or pappyrok@yahoo.com.
---
November 2022 – Rick Cohen & Rachel Becker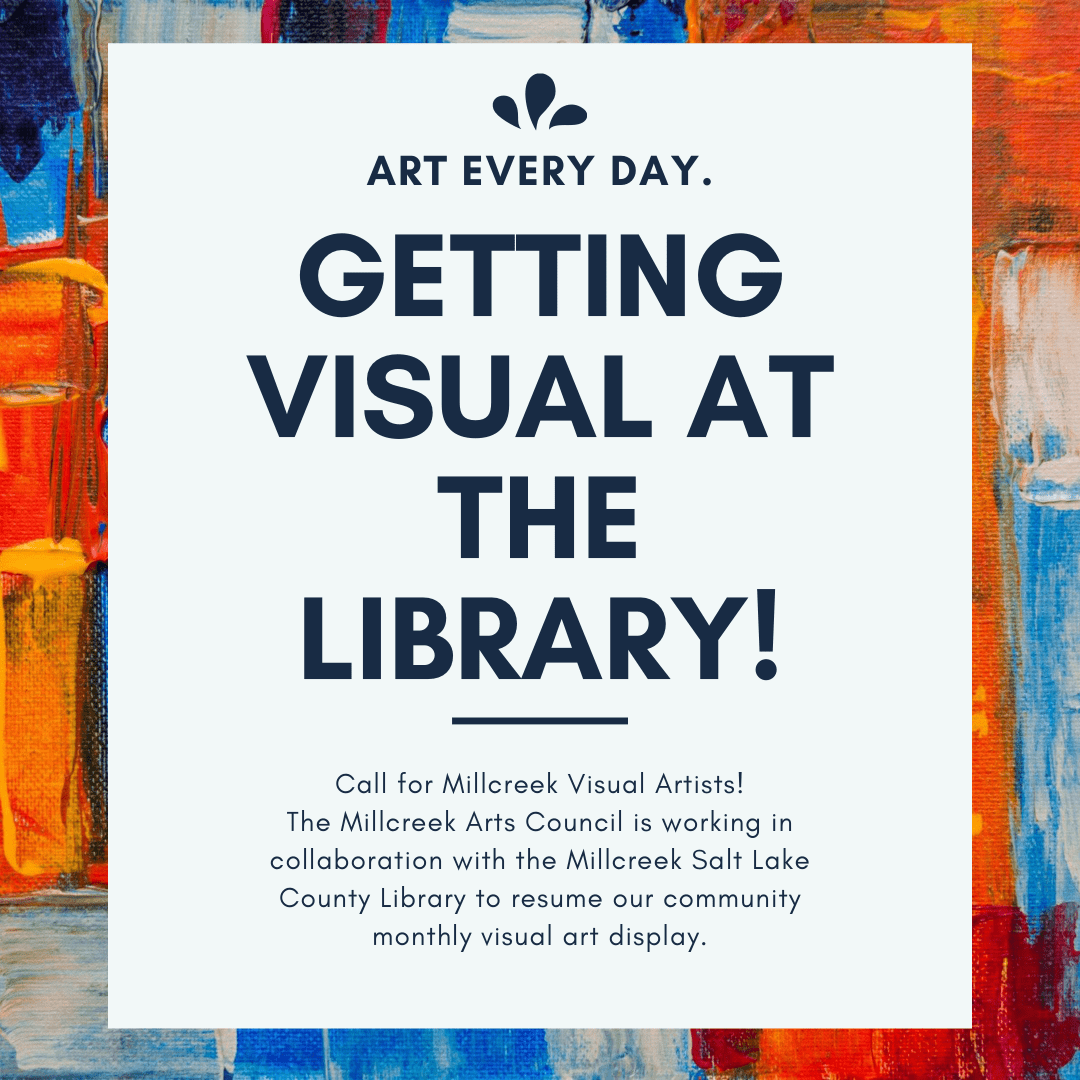 My journey into photography started in my late teens when I found a 1940's 35mm camera in a box in the attic of my parents house. My subjects were usually my family, friends and the ocean, mountains and desert around San Diego. With my switch to digital I began to experiment more with macro and wide and telephoto zoom lenses. My favorite subjects became insects, animals, flowers and landscapes.
I moved to Utah in 1989 and found an abundance of my favorite subjects within a short drive in almost any direction. Even more so after moving to Millcreek almost 25 years ago.
Several years ago I joined the Wasatch Camera Club (WCC) and found a large group of like minded photography enthusiasts. Seeing what other photographers produce has encouraged me to improve my own images. With the club I've traveled to places I might not have on my own – Yellowstone in winter, Italy, and White Pocket, AZ, are just a few. Some of my favorite images were taken on these trips.
I've been lucky enough to have some of my images displayed in public exhibits sponsored by the WCC.
Besides photography my other interests include tennis and San Diego State (my alma mater) Aztec basketball and enjoying the variety of life in my own backyard.
ricrac50@yahoo.com
I am a retired technologist who now focuses time and energy to the other side of my brain. I spend time hiking in the mountains, meditating on my yoga mat, and creating glass in the art kiln in my garage. I started working with fused glass when I took a class in 2017. In 2019, I decided to purchase my own kiln. In 2021, I joined the Millcreek Arts Council. Surrounded by artists and art concepts, I decided to spend more time creating glass art. I use both art glass and recycled glass to make my creations. This past summer I participated in my first art fair. My intention is to share my art with the community in a way that is fun and affordable.
https://www.rockymountainyogigirl.net/glass-art
Please join us at a reception celebrating these artists Friday, November 4, from 6-7 pm along with musical accompaniment by Eric McKenna Spreng and Aisha Zuiter. Light refreshments will be provided.
---
October 2022 – The Millcreek Senior Center Painting Class
Presented by the Millcreek Senior Center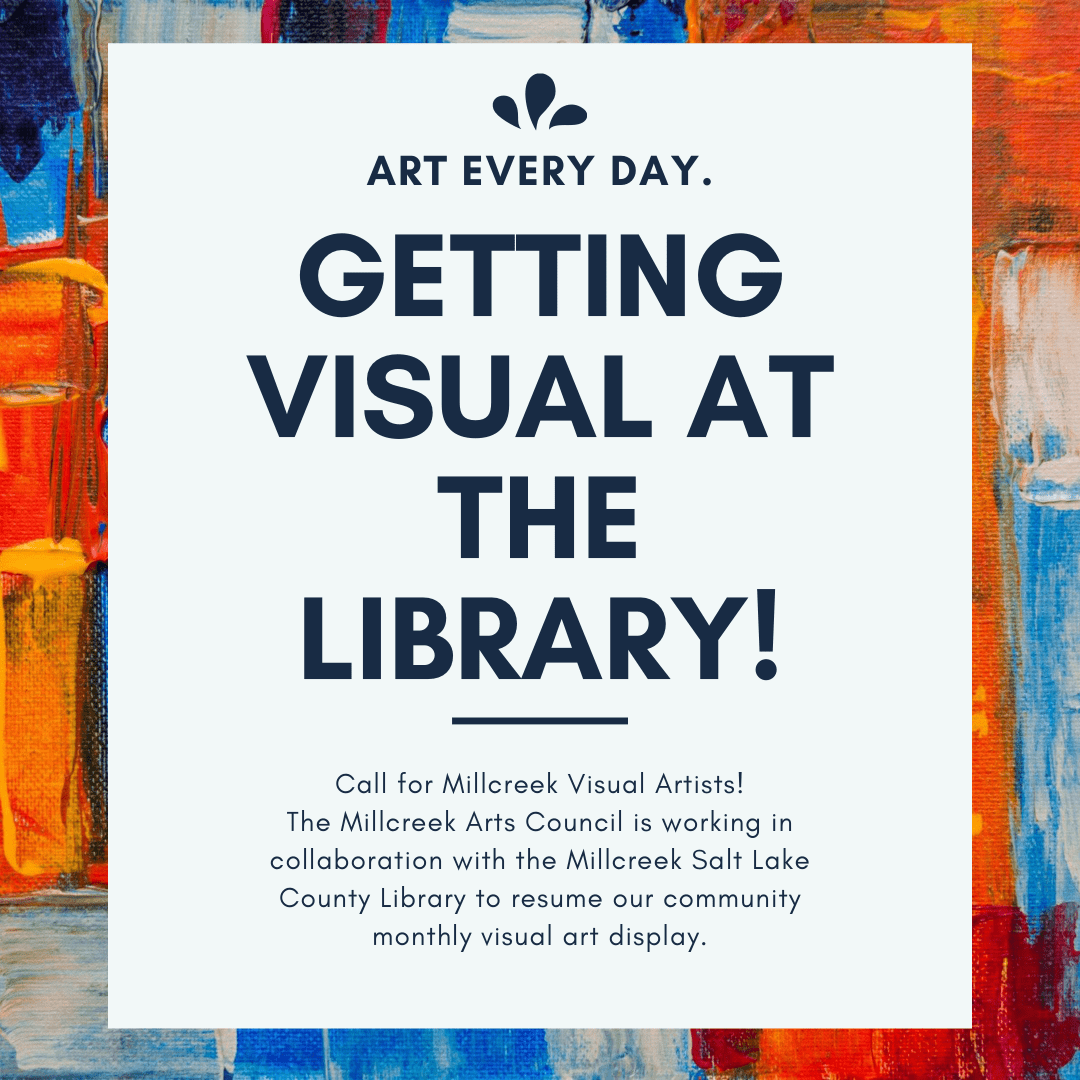 In the spring of 2019, the Millcreek Senior Center started a virtual acrylic painting class. The class has recently started gathering in person for monthly luncheon meetings at the Evergreen Café.
This exhibit will be displayed at the library throughout October.
Please join us at a reception celebrating these artists Friday, October 7, from 6-7 pm along with musical accompaniment by Felicia McFall. Light refreshments will be provided.
For more information about Millcreek Senior Programs contact sjbutler@slco.org For more information about individual art pieces or artists contact nancyschafner@hotmail.com.
---
September 2022 – The Mid-Autumn Chinese Art Show
Presented by the Salt Lake Eastern Art Club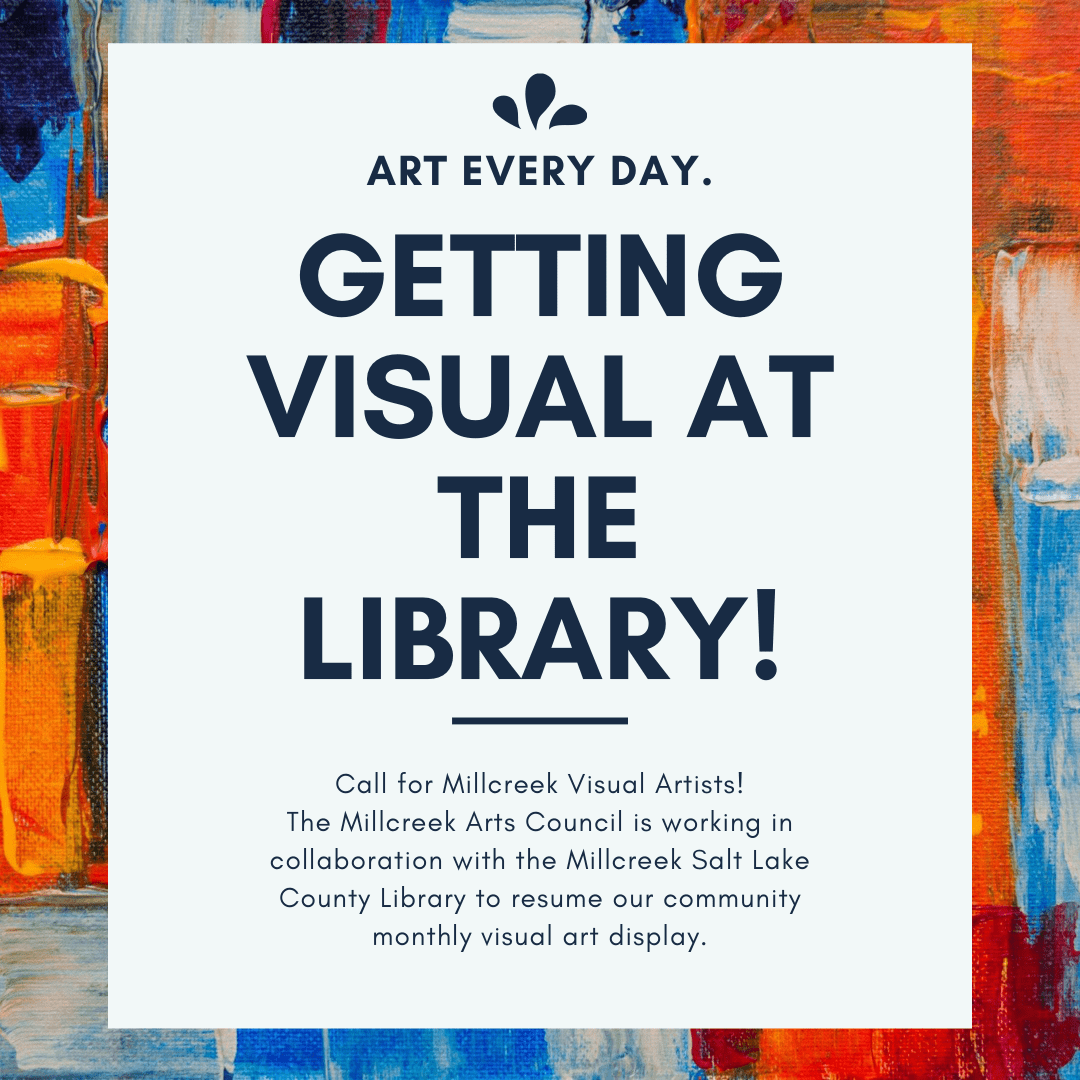 September 9 is this year's Mid-Autumn Festival, also called Mooncake Festival or Moon Festival. It is the second most important festival in China after Chinese New Year. It is also celebrated by many other northeast and southeast Asian countries. In China, it's a celebrating time for harvest and a reunion time for families, a little like Thanksgiving.
The Salt Lake Eastern Art Club, a non-profit cultural and art community, presents this Mid-Autumn Chinese Art Show at the Millcreek Library to share traditional Chinese calligraphy and painting artworks and celebrate prosperous lives and families in Utah, as well as express our good wishes to all Utahns and communities.
Traditional Chinese calligraphy and painting are both fine arts and folk arts. Students in China learn these art forms at young ages; some of them practice it continuously into their adult lives; many seniors enjoy writing calligraphy and/or Chinese painting as their daily healthy activities. The authors for this exhibit are diverse. There are few professional artists, many amature artists, and students as well. Their ages range from 8 years to 90 years old. The contents of Chinese calligraphy include a single character of "True", "Kind" and "Beauty" and ancient poems, such as "Thinking of Hometown at the Mid-Autumn Night." Chinese painting artists use their brushes, ink and colors to depict lovely animals, beautiful flowers and plants, and harmonious scenarios.
We wish that our artworks can offer peaceful, beautiful and meaningful presentations to reviewers and visitors. Thank you for your appreciation, enjoyment and support.
For more information on the Salt Lake Eastern Art Club, please visit: easternartsl.org or email to EasterArtSLC@gmail.com.
---
---
August 27 from 11:00 am – 10:00 pm
Thank you to our Presenting Sponsors!
Thank you to our Gold Sponsors!
Thank you to our Silver Sponsors!