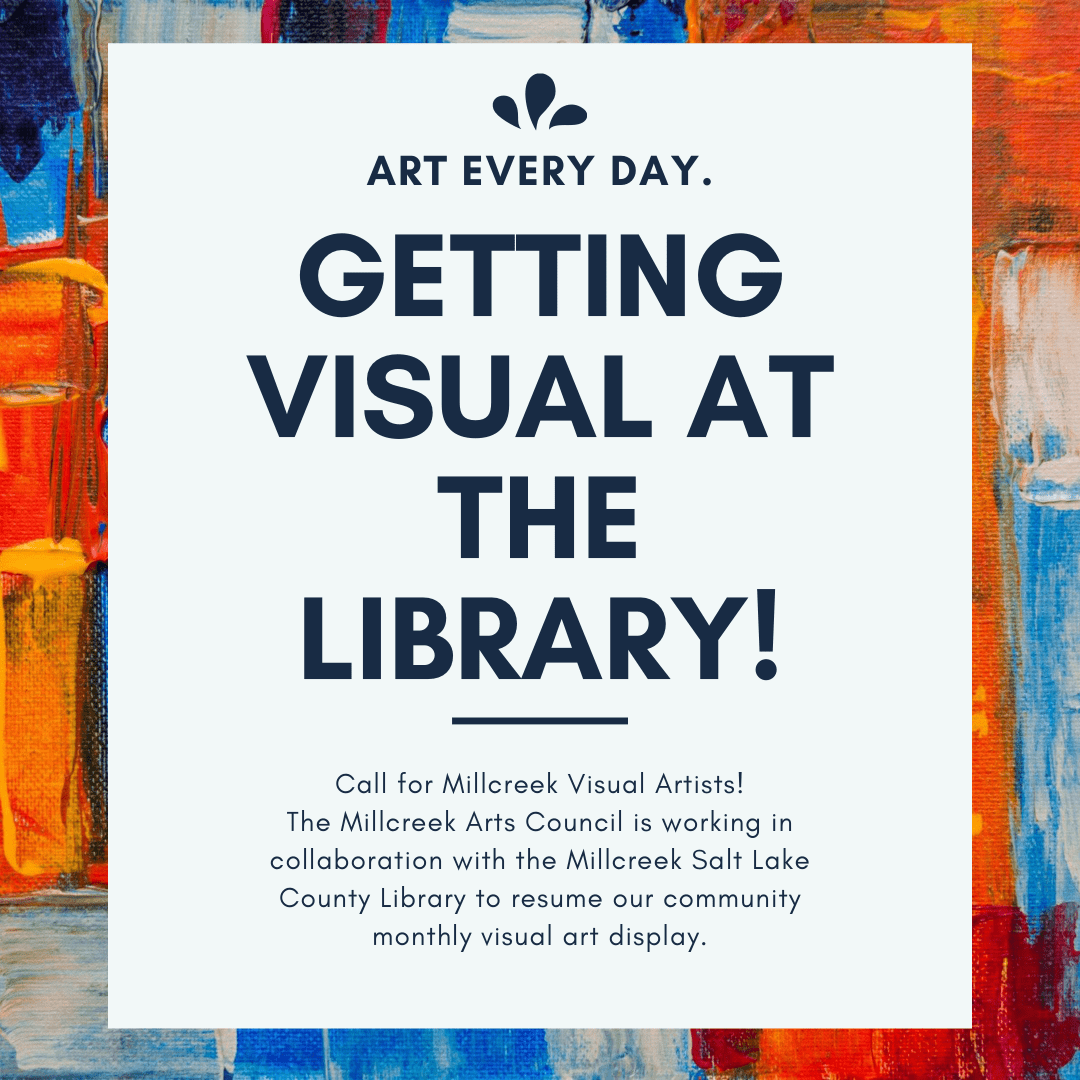 The Millcreek Arts Council is working in collaboration with the Millcreek Library to resume our community monthly visual art display.
If selected, your artwork will be displayed at the library for a month. Additionally, we will fund a reception, open to the public, with refreshments and music.
We're looking for:
Local Millcreek City visual artists
About 6-10 pieces to be placed on public display (2D & 3D art welcome)
Artwork that is ready for display
If interested, please fill out the application below and we'll get back to you! Thank you for your interest.
Reception Musician Application
The Millcreek Arts Council is looking for musicians to perform our Artist Receptions for the Getting Visual At The Library monthly series.  If you have a solo, duo, acoustic or low volume act, please apply!  Genres that would be a good fit include but are not limited to folk, classical, jazz, and instrumental.  These receptions are held the first Friday of every month from 6pm-7pm at the Evergreen Library in Millcreek.  Compensation is $50 for an hour-long performance.